It's not a big secret that Artificial Intelligence (AI) is one of the world's most exciting and fastest-growing industries.
Last year the global artificial intelligence market was valued at $93.5B and will grow at 38% annually through 2030.
In case you're looking for a way to get exposure to this booming industry, look no further! In this article, we will discuss 3 AI stocks that are expected to be big players in the space in 2022. These stocks are currently priced under 10$ per share, making them a great investment opportunity!
Artificial Intelligence companies and the stock market.
The main factors pushing the growth of this market are the increasing demand for AI-based services from industries such as retail and e-commerce, healthcare, automotive, and others.
As AI continues to transform various industries, there is a growing need for Artificial Intelligence solutions and services. Such a demand has led to a significant increase in AI startup quantity globally.
For example, following statista.com in 2020, such startups raised around $36 B in investment. And on June 2021, this figure was updated with a new record and reached $38 B.
It is no secret that everything that attracts attention and becomes an innovation quickly penetrates the stock market. And, by the way, this is one of the tips from many successful investors - to always be aware of the news of industries and products rapidly gaining popularity.
Now let's talk more specifically, which companies can become candidates for adding to your portfolio?
Artificial Intelligence stocks under $10 to watch in 2022.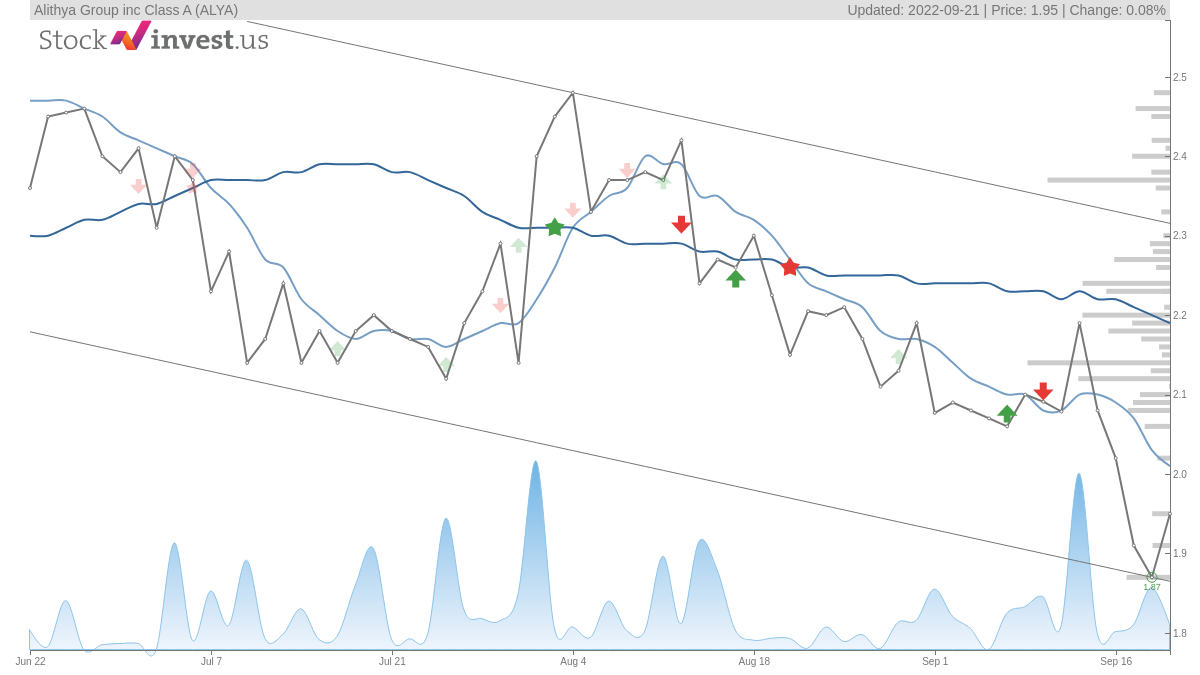 1. Alithya Group inc. (Nasdaq: ALYA)
Market Cap: 183.718M
Beta: 0.77
Unique selling points: innovative solutions using artificial intelligence and machine learning for data management and business strategy.
Canadian company Alithya Group inc. was established in 1992. The company's partners are Microsoft, Oracle, and Snowflake. You are who your friends are.
In July 2022, the Alithya Group inc. announced that it had signed a C$10.8M contract with the Quebec Government agency to provide digital transformation services.
And at the beginning of August 2022, the company published a report on strong results and optimistic plans for the company's development for Q1 fiscal 2023. The whole report is on the company's website here.
2. Intellicheck, Inc. (NYSE: IDN)
Market Cap: 48.269M
Beta: 1.51
Unique selling points: The anti-fraud solution is based on an artificial intelligence platform to provide identity authentication and validation solutions for several industries in the United States, Canada, and Mexico.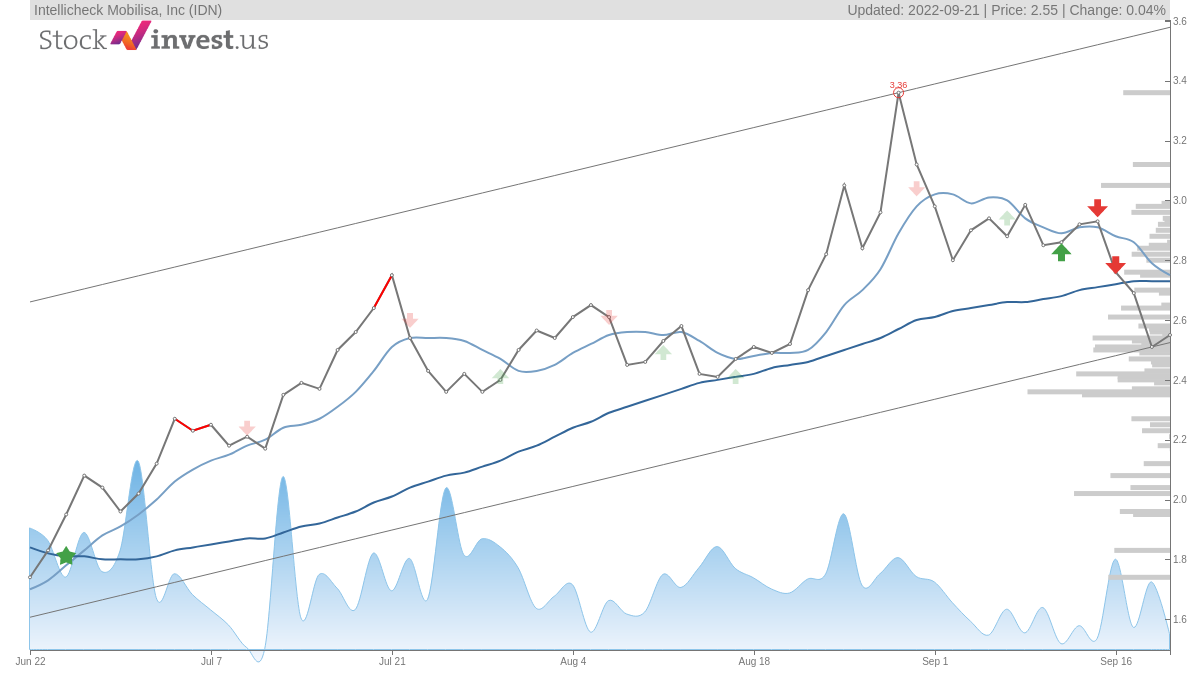 Intellicheck, Inc. was founded in 1994 and is headquartered in Jericho, New York, United States. Law enforcement agencies, educational institutions, and retailers use the company's solutions to prevent identity theft and fraud.
Like many other companies, the covid-19 pandemic has left its mark on the company's earnings and plans. However, at the moment, analysts highlight the company's growth potential because of the need for such a product in the market due to users' increasingly ingrained habit of buying goods and services on the Internet.
3. Veritone Inc. (Nasdaq: VERI)
Market Cap: 242.106M
Beta: 3.01
Unique selling points: This platform allows customers to process and analyze audio, video, and text data to extract actionable insights.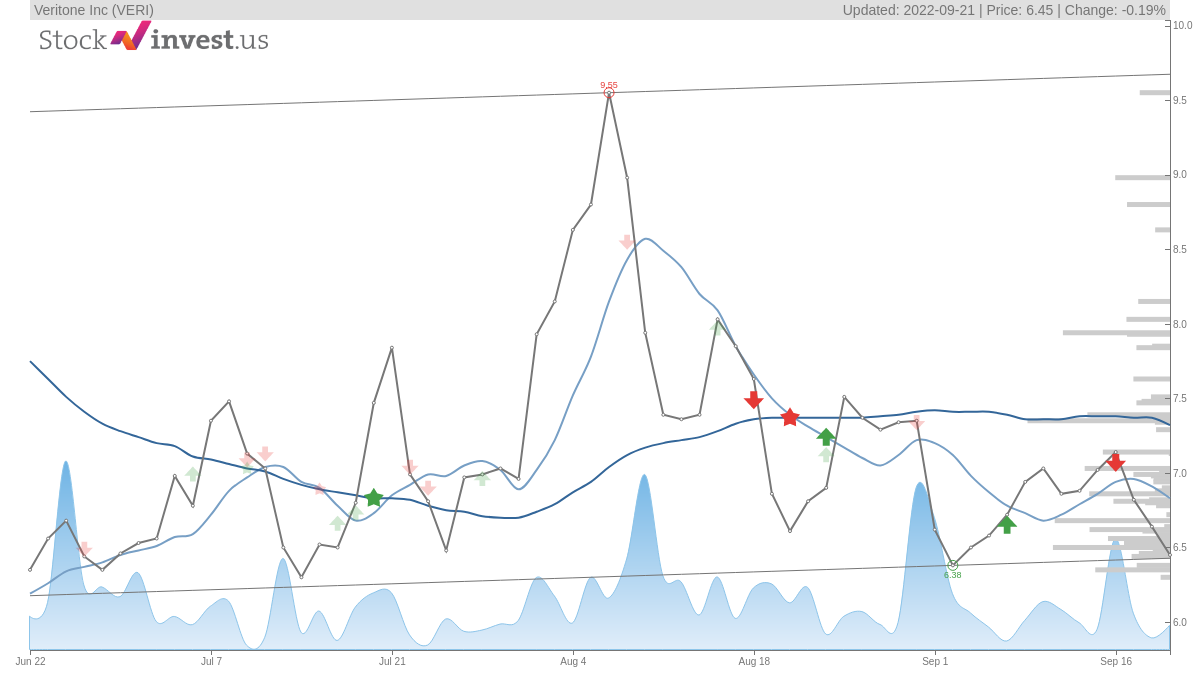 Founded in 2014 and Irvine, California, Veritone Inc. provides AI-based solutions. Veritone Inc. serves clients from various industries: global media conglomerates, professional sports teams, federal government agencies, energy utilities, and state and local police departments.
For example, in May 2020, the company signed a contract with the U.S. Department of Justice to provide AI-enabled audio and video transcription and translation services.
Analysts highlight this stock as one of the undervalued in 2022.
5 young AI companies to watch in 2022.
In addition to companies with a long history, it is worth keeping an eye on companies just breaking into the market.
Conclusion
AI stocks are definitely worth watching in the next year. Companies like Intellicheck and Veritone have a lot of potentials to grow, especially with the increasing demand for AI solutions in various industries. In addition, it is also worth keeping an eye on young companies that are just starting to break into the market, as they also have a lot of growth potential. Who knows, maybe one of them will be the next big thing in AI!
What do you think?
Thank you for reading! We hope this gives you a better vision of some AI stocks to watch out for in 2022.