Some handy signals in the technical analysis allow you to choose promising stocks to buy. One of them is a Golden Star.
Golden Star is a technical signal first introduced in 2007 by J.Stromberg at getagraph.com. The signal derives from the well-known Golden Cross but differs by adding more conditions for the signal to appear. For instance, the moving averages have to be selected based on the time frame. In addition, it has to cross the price line at a given pattern. All that and more convert the very good Golden Cross into a Golden Star.
Using this signal, you should always look at the history of the stock (chart) to better understand the potential. Some stocks will use a long time to take out their full potential. The signal is delayed by a minimum of 2 trading days which is needed to confirm it.
Spesking about gains.
At Stockinvest.us, we are listing companies that issued the Golden Star. Typically, less than seventy are found each day after analyzing more than 35 000 tickers. The Golden Star signal may differ for long-term and short-term investing. That's why on StockInvest.us, we make separate sections for these.
Below is an example of Becton Dickinson and Company (BDX) that on the beginning of December 2021 issued a Golden Star at $243.25. Now some 3 months later the stock is up +8% and is currently being traded at $264.16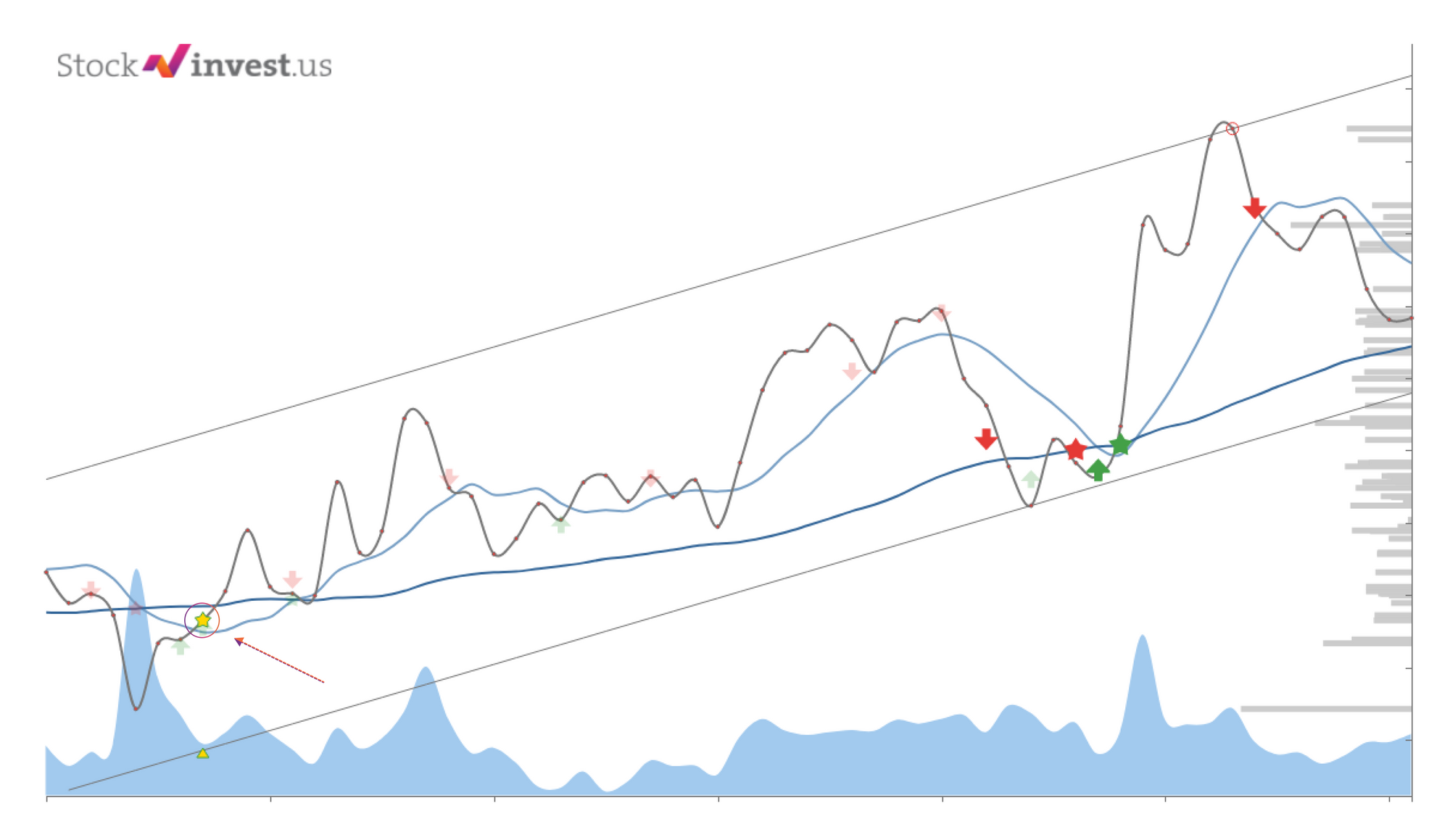 Let's take a look at another company - Tyson Foods Inc., a Golden Star was found on the 23rd of September 2021 at $76.11 and is now traded well over $92.44 after gaining almost +21% in the period.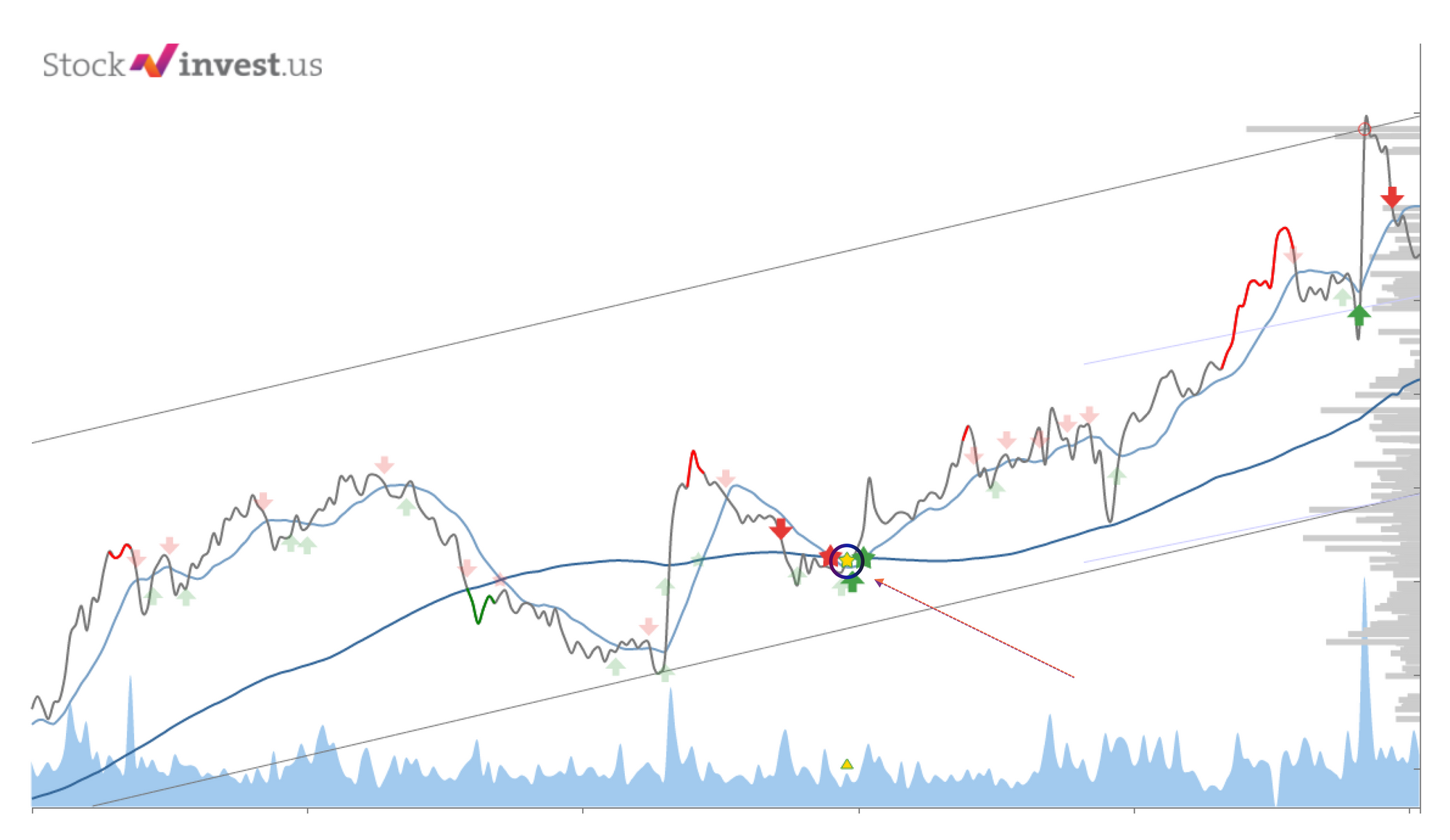 Below you will find a 12-month chart for the Zions Bancorporation (ZION). This ticker had a Golden Star on August 2021 at the price of $53.87 and is currently (February 2022) being traded above $70 after gaining nearly 31%.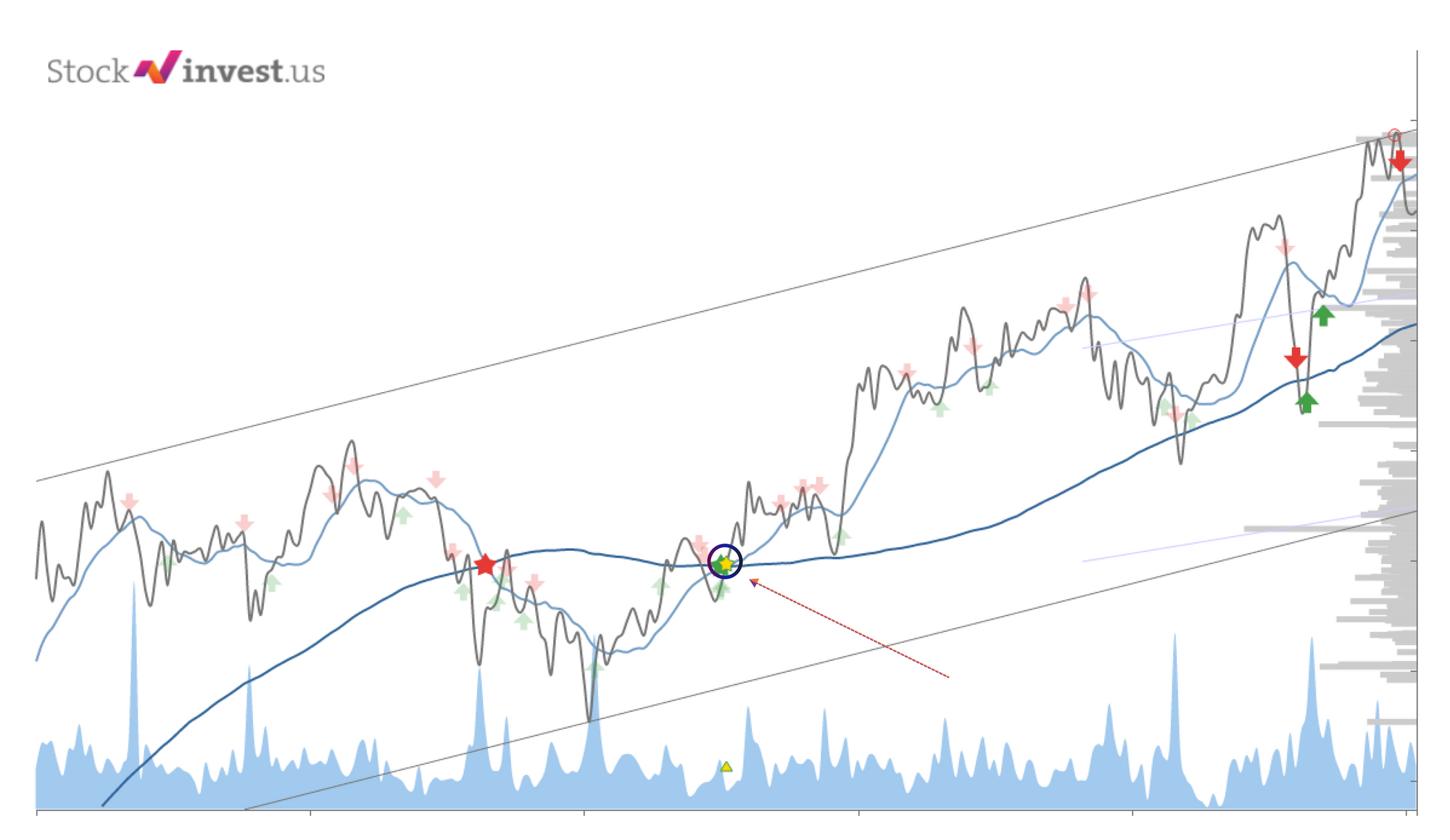 In addition to being listed, more information can be found in the technical commentaries for tickers with this signal identified.
Don't miss out on this chance to learn more about stock trading and discover this fantastic signal.
When you become a Premium member, you have the privilege to access every of the top 5 companies in each of our lists and do not miss the best trades;
As a paying member, you will enjoy ad-free browsing and always be the first to access our new products as they arrive. We offer a good money-back guarantee, and you are free to cancel your subscription at any time.